Bradley Whitford has already had a hell of a career, and tonight he adds a new gig to his resume: choir director.
Whitford stars in NBC's Perfect Harmony as Arthur Cochran, a depressed former Harvard music professor who stumbles upon a small town choir in need of some musical direction, and while he's not new to comedies, the show is a big leap from Whitford's most recent role on The Handmaid's Tale.
"I really wanted to do a comedy," Whitford said at the TV Critics Association summer press tour, explaining that it was creator Jason Winer who attracted him to this particular show, as well as the focus on music.
"I knew I wanted to work with Jason, and then I read Lesley [Wake]'s script, and I thought it was just about a personal, specific, genuine and about something that I think is helpful now, which is just how music can bring people who are very different together in a lovely way, and I say all that pretentious stuff knowing that all that really matters is that it's funny as hell," he said.
During the panel, a reporter asked how Whitford had avoided typecasting throughout his career, which has often jumped between comedy and drama with a fair amount of ease.
"First of all, getting typecast is kind of a compliment, but a prison, because it means you did that one thing well, and unfortunately, in Hollywood if you do something well, that's all they want you to do because there's a lot of money at stake," he said. "I don't know. You always get typecast by the last thing that you did. I sort of look at it I realize I just want to do different completely different kinds of acting to the point where I can't apply my approach from one of the projects to the other. That's the most exciting thing for me."
With guest roles on TV's biggest dramas and comedies, Whitford has definitely proven he loves to switch it up.
Check out his biggest TV roles below!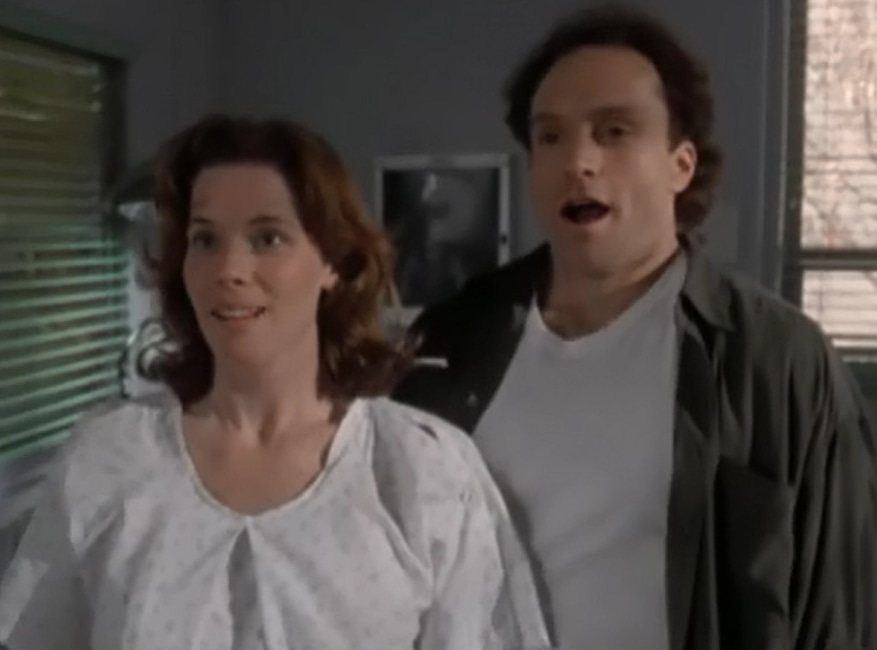 ABC
ER (1995)

After guest roles on The Equalizer in 1985, Tales from the Darkside in 1988, and a 1994 ep of The X-Files as a seismologist infected by an evil organism, Whitford joined ER for two episodes, including the show's most famous episode ever, "Love's Labor Lost."
The 1995 Emmy-winning episode featured Whitford as an expectant father whose wife comes in to see Dr. Greene and is mis-diagnosed with a bladder infection instead of pre-eclampsia. She later dies after childbirth, leaving Sean alone with the baby and all of us with some serious heartbreak.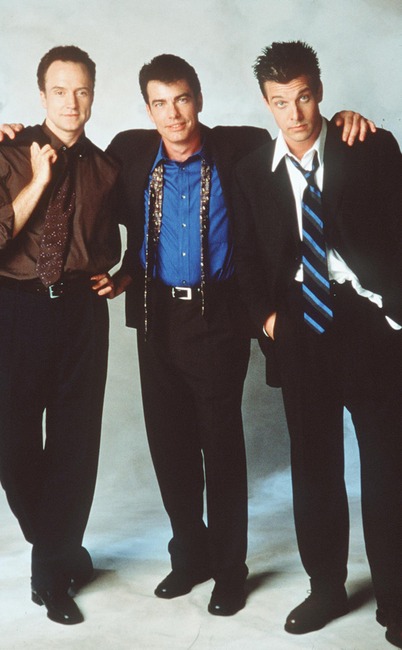 Getty Images
The Secret Lives of Men (1998)

The description of this show, in which Whitford starred with Peter Gallagher and Mitch Rouse, tells you everything you need to know: "Three divorced men get thrown back into the bachelor life. With nothing left but each other, Michael, Phil, and Andy form an exclusive club and embark on a new phase of their existence. Someday, they might comprehend the mysteries of women, love and, golf. Until then, they'll continue carrying on The Secret Lives of Men."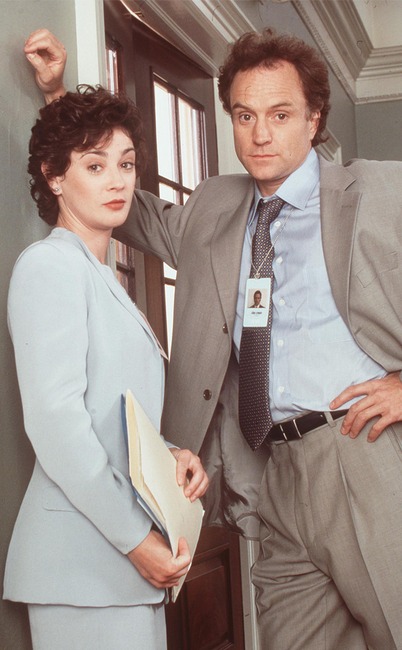 Getty Images
The West Wing (1999)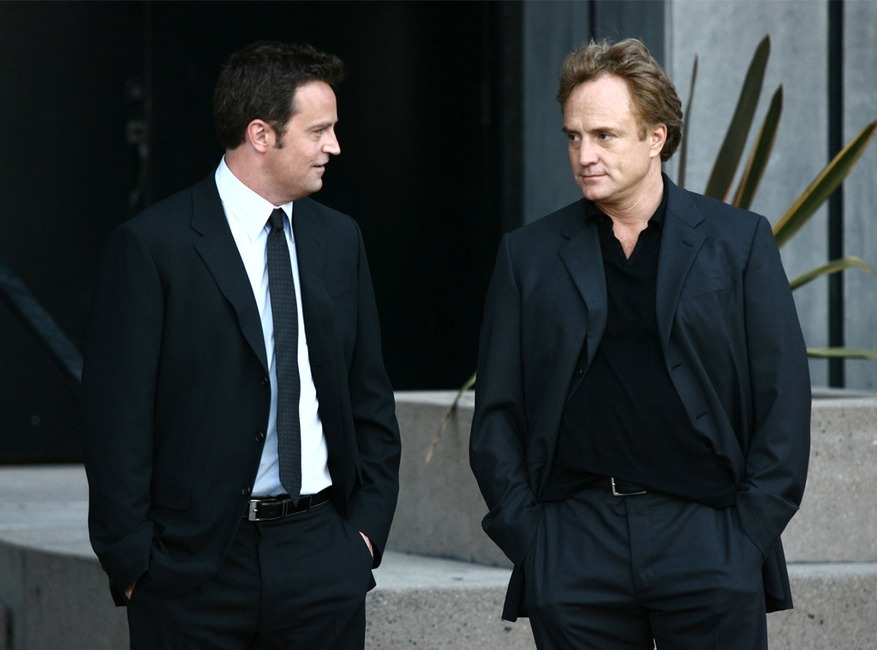 Scott Garfield/NBC/NBCU Photo Bank
Studio 60 on the Sunset Strip (2006)

Aaron Sorkin followed up The West Wing with Studio 60 on the Sunset Strip, a show about a live comedy show sorta similar to Saturday Night Live. Whitford played Danny Tripp, former segment producer and new executive producer on the show who's BFFs with writer and fellow new EP Matt Albie, played by Matthew Perry. Studio 60 tragically(?) only lasted one season.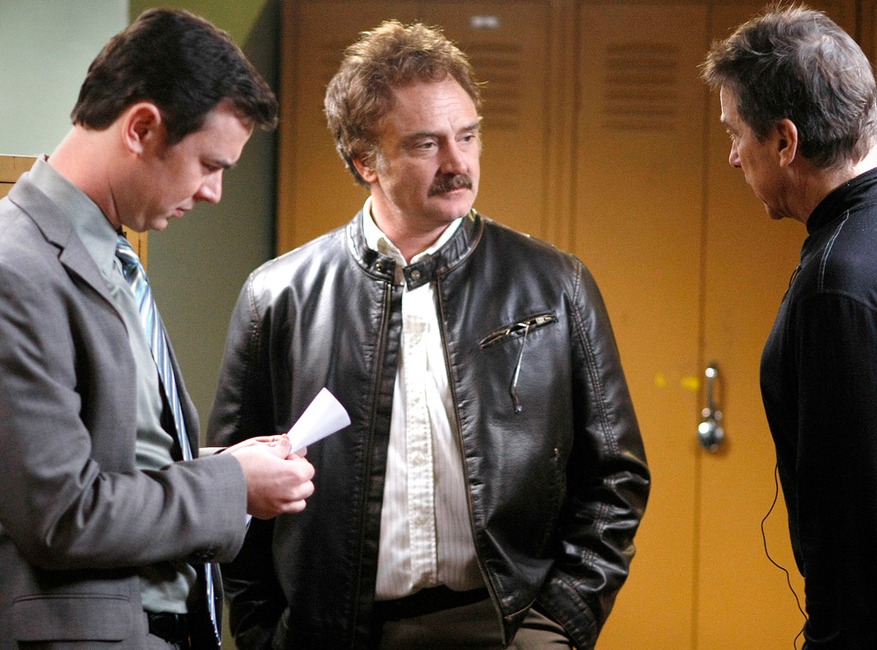 Kelley Chinn/Fort Worth Star-Telegram/MCT
The Good Guys (2010)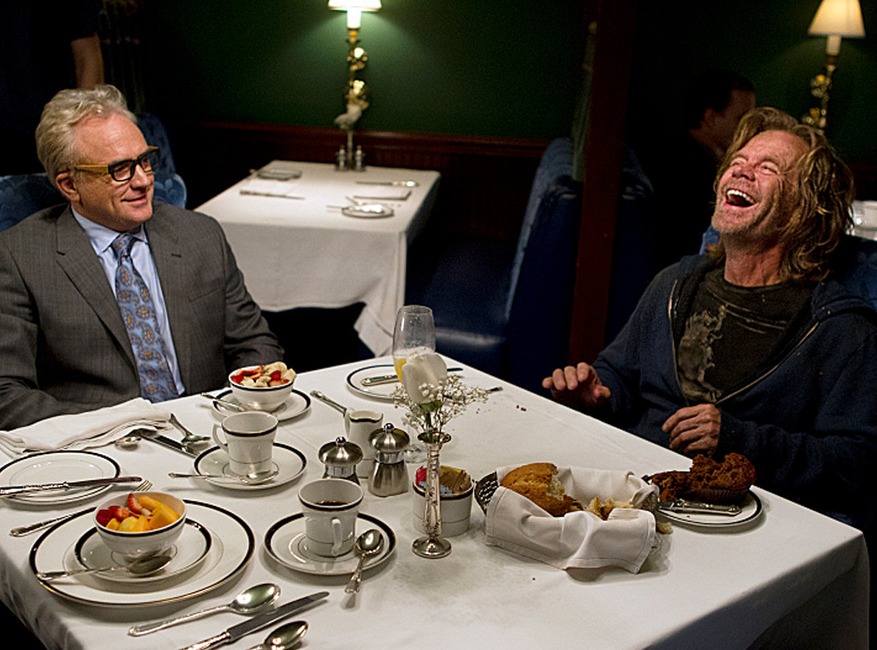 Cliff Lipson/SHOWTIME
Shameless (2013)

After guest roles on The Mentalist, Go On, Law & Order: LA, and Parks and Recreation, Whitford guest starred in the Showtime series as Abraham, described ahead of time as "a powerful, well-dressed and sophisticated gay man who is a political activist." We ended up meeting him when Frank (William H. Macy) inadvertently becomes the leader of a gay rights movement in season three.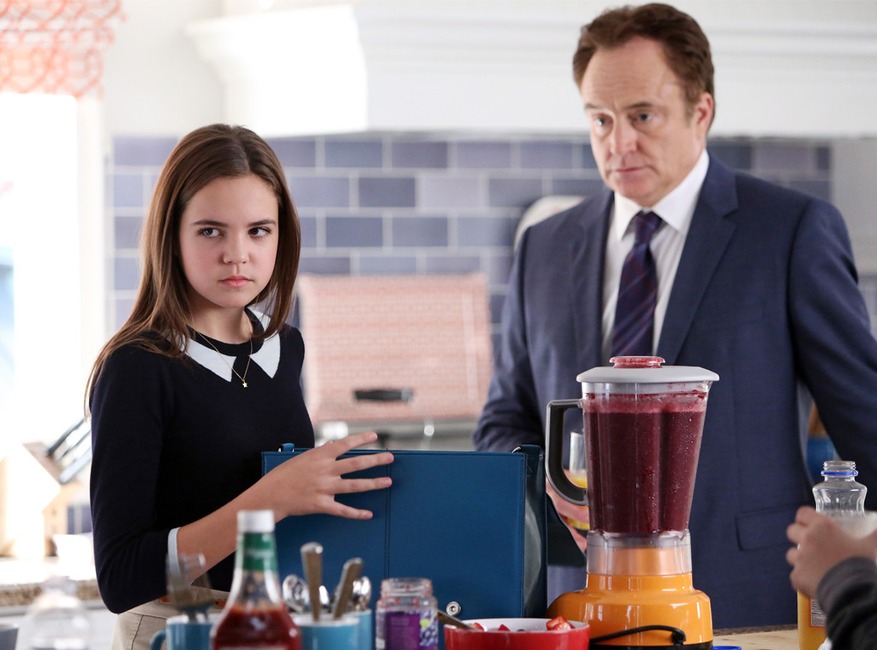 Danny Feld/Walt Disney Television via Getty Images
Trophy Wife (2013)

We genuinely still think about this one season gem on a regular basis. Whitford played new husband to Kate (Malin Akerman), and ex-husband to both Diane (Marcia Gay Harden) and Jackie (Michaela Watkins). The show was really about the women and their kids, so Whitford was just a perfectly nice but ever so slightly boring lawyer named Pete. And it was great.
This show came after guest roles on Drunk History and Law & Order: SVU.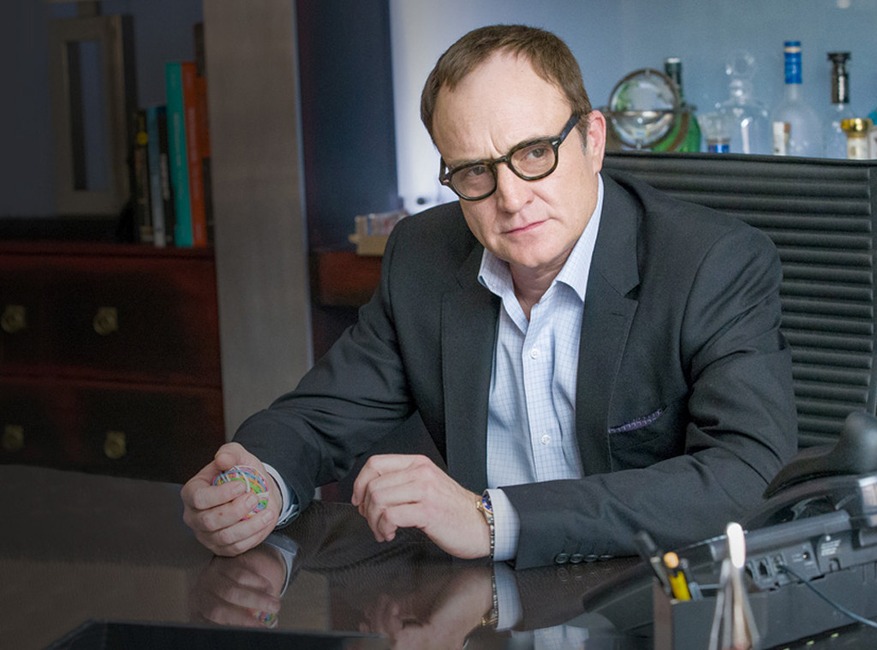 Showtime
Happyish (2015)

Whitford starred alongside Steve Coogan and Kathryn Hahn in this show about a man (Coogan) who struggles to be truly happy so he settles for "happyish."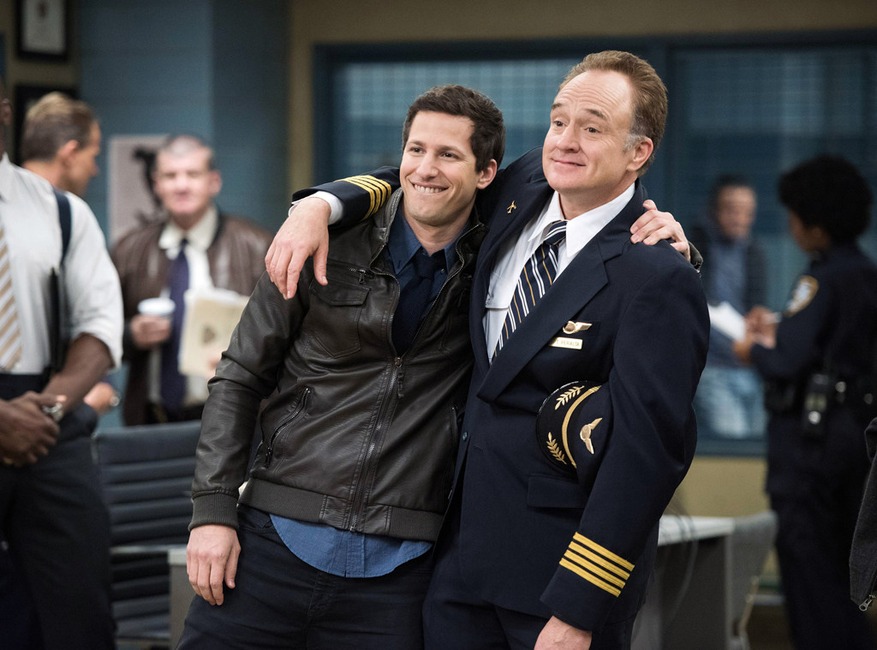 Eddy Chen/NBC/NBCU Photo Bank
Brooklyn Nine-Nine (2015)

Monty Brinton/CBS via Getty Images
Mom (2017)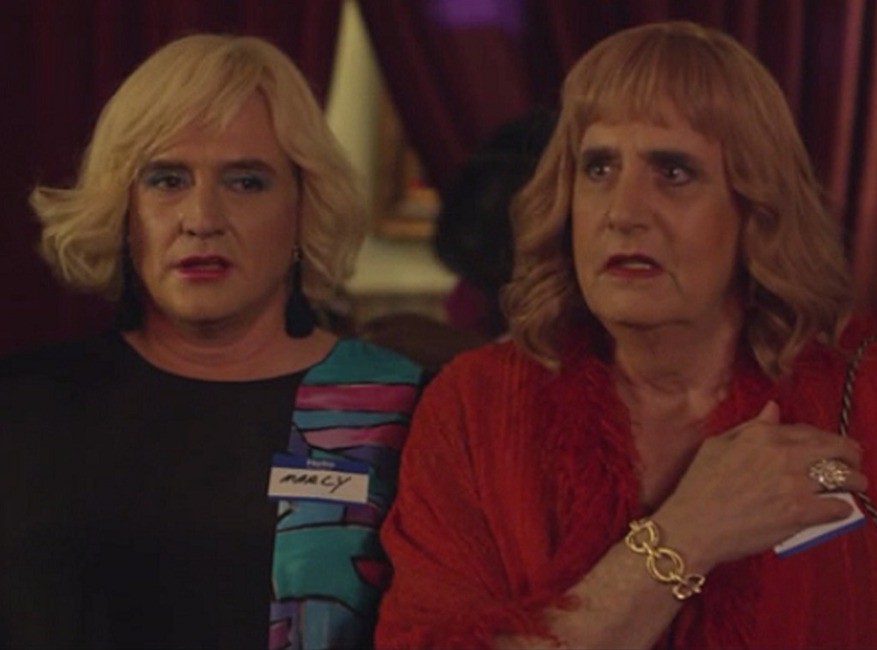 Transparent (2018)

Whitford won in 2015 and was nominated in 2016 at the Emmys for his guest role on the Amazon series. He's played two characters, including closet transvestite Marcy and "the Isaac Newton of sex," Magnus Hirschfield, in season two flashbacks to 1930s Berlin.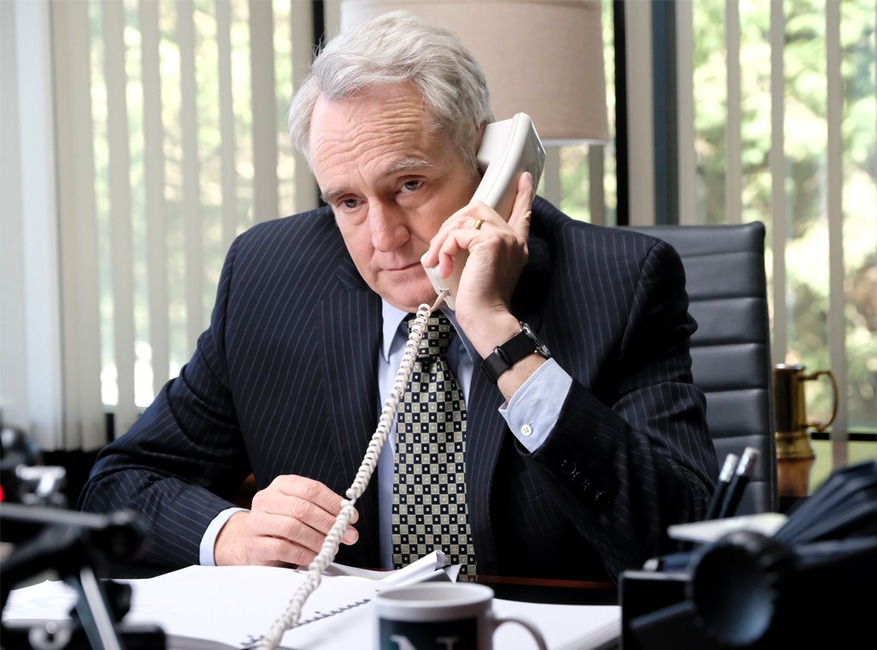 National Geographic/Bettina Strauss
Valley of the Boom (2019)

Whitford stars alongside Steve Zahn, Lamore Morris, and John Karna in this Nat Geo miniseries about the dotcom boom in the '90s, with Whitford playing the CEO of Netscape.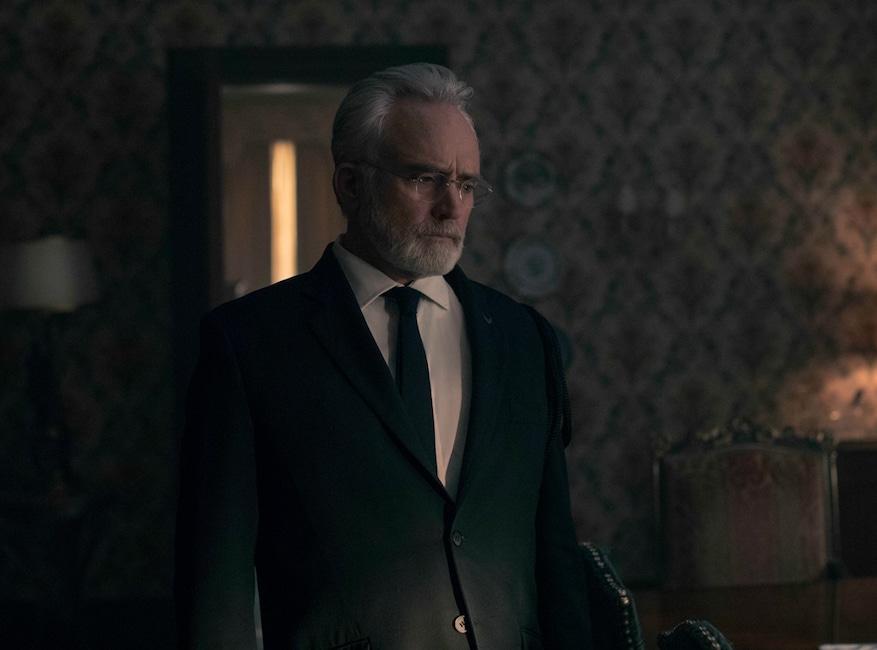 Jasper Savage/Hulu
The Handmaid's Tale (2018)

Perfect Harmony airs Thursdays at 8:30 p.m. on NBC.
E! and NBC are both part of the NBC Universal family.