"[I'm the] most reluctant person to ever join Instagram," she admitted on Jimmy Kimmel Live!. "It's kind of crazy."
And ultimately, she was just tired of resisting the sway of Instagram, despite previously voicing her concerns about social media's possible negative impact.
"I just got tired of, you know… what you resist persists," she said. "So, what the hay? Just do it."
Before joining (and amassing 16 million followers and counting), Jen was part of a small group of A-listers who have never had social media accounts, one that includes Emma Stone, Jennifer Lawrence and her ex-husband Brad Pitt.
So what are the chances that we could see a star like Sandra Bullock snapping a selfie soon? Or maybe Robert Pattinson debuting a first look at the new Batman suit on his own account?
Let's evaluate these Instagram-phobic stars' past comments about resisting the desire to log on…and which ones have revealed they've secretly done it in the past.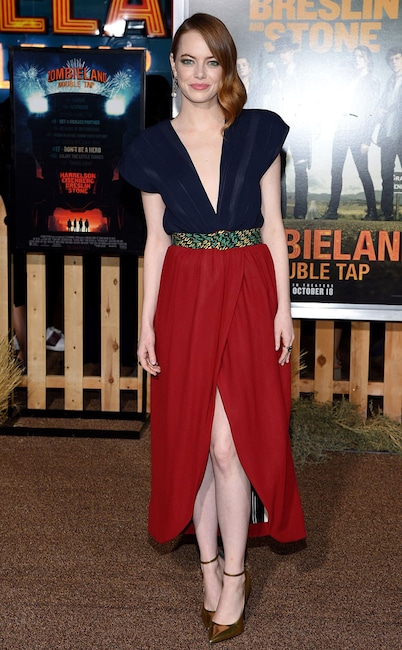 Stewart Cook/Shutterstock
Emma Stone

Why She's Not: "I think it wouldn't be a positive thing for me," Emma, 30, told Elle in 2018. "If people can handle that sort of output and input in the social media sphere, power to them."
Will She Ever Crack: Given how private Emma has been throughout her career, we don't see her starting an Insta anytime soon, though if any project would lure her to the platform is could be Disney's live-action Cruella. Still, don't hold your breath.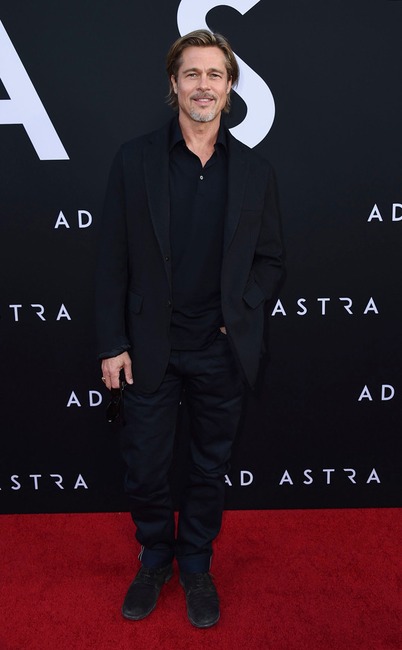 Jordan Strauss/Invision/AP/Shutterstock
Brad Pitt

Why He's Not: His life is just fine without social media, thank you very much for asking.
"Never gonna happen," the 55-year-old star, arguably the most famous man in the world, told E! News this past summer. "Well, I never say never. Life's pretty good without it. I don't see the point."
Will He Ever Crack: In a word? No.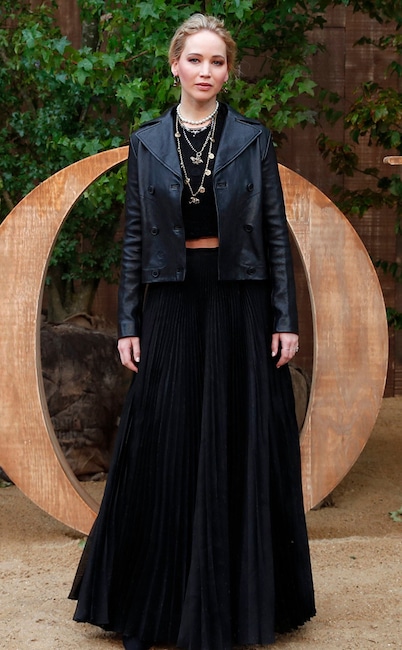 Francois Mori/AP/Shutterstock
Jennifer Lawrence

Why She's Not: Well, technically she is on it, but as a "voyeur," telling InStyle, "I watch, I don't speak." Still, she has no plans of ever starting a public account on any social media platform. "It's because the internet has scorned me so much that I feel like it's that girl in high school that I'm like, 'Oh, you want to talk about her? Yeah I'll do that!' Take my hoops off, I'm ready to go," she said in 2014.
Will She Ever Crack: We don't see this happening, at least not publicly. But stalk away, J-Law!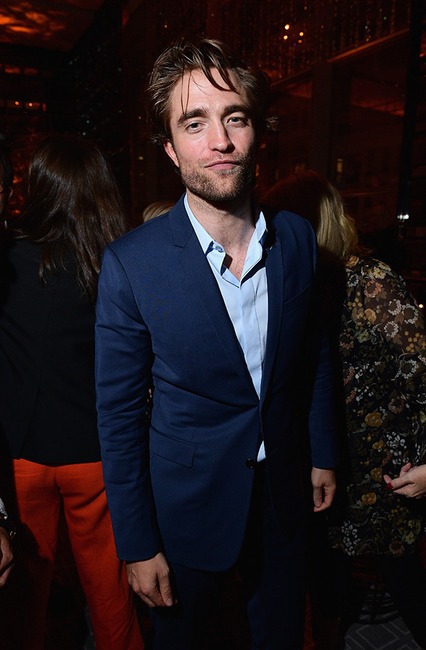 George Pimentel/Getty Images for HFPA
Robert Pattinson

Why He's Not: We're pretty sure the Twilight hysteria and fandom around Edward Cullen caused the actor to want to protect as much of his private life as possible. Understandable, right?
"I'm old and boring," he joked to People of why he doesn't have an Instagram account. "And I only have abs, like, two weeks a year." (He has admitted to Googling himself, telling Variety he was nervous he lost out on the Batman gig when the news that he was the frontrunner was leaked.)
Will He Ever Crack: Can a modern Batman NOT be on Instagram? That is the question the 33-year-old will have to answer when The Batman comes out in 2021.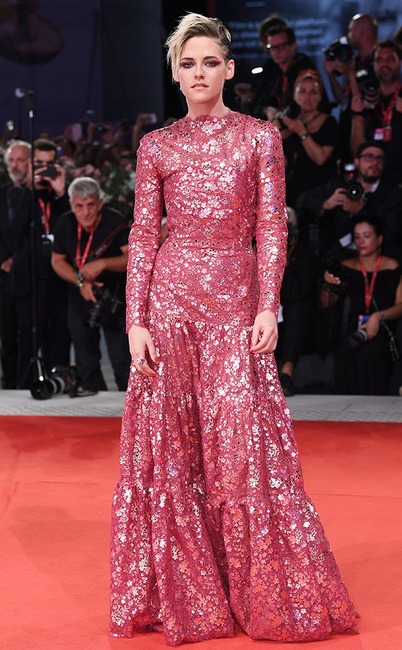 Daniele Venturelli/WireImage
Kristen Stewart

Why She's Not: "I'm not totally engaged socially," Kristen said this summer at the Venice Film Festival, "but I feel like I'm not hiding." After her rapid rise to stardom during the Twilight era, the star felt the need to "protect" herself for years. While she now feels "unguarded" and likes having an "interaction" with people, "It doesn't mean I'm going to start a public Instagram and start yelling at people."
Will She Ever Crack: If she didn't join to promote the upcoming Charlie's Angels reboot she's the lead and marquee Angel in, then no.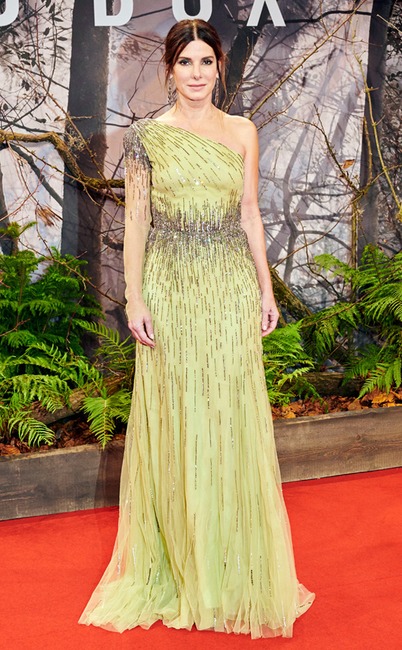 Annette Riedl/picture-alliance/dpa/AP Images
Sandra Bullock

Why She's Not: The Oscar winner has given two explanations in the past. In 2018, she told InStyle she's too lazy to be active on social media, explaining, "I'm not ignorant of what's happening out there. I look over people's shoulders, going, 'What is that little vignette of a cat on a fan?' I'm just lazy."
But in 2016, the Ocean's 8 star said she "hates" talking selfies, telling The Times, "I will not take a selfie that I can't erase. I don't post or do any of that stuff."
Regarding her anti-selfie stance, Sandra said, "We're not representing our lives truthfully. Like when you're yelling at your child, you're not taking a selfie of you being a horrible parent. No, you're waiting for the perfect selfie. 'Do I look thinner now?' 'Do I look great?' It's this false projection of one's life. Hollywood has now gone global. Everyone's Hollywood now."
Will She Ever Crack: Maybe we're crazy but we could actually see the 55-year-old following Jennifer's lead and joining Instagram? OK, we're probably crazy but we'd love to see Sandra get real and anti-selfie her way.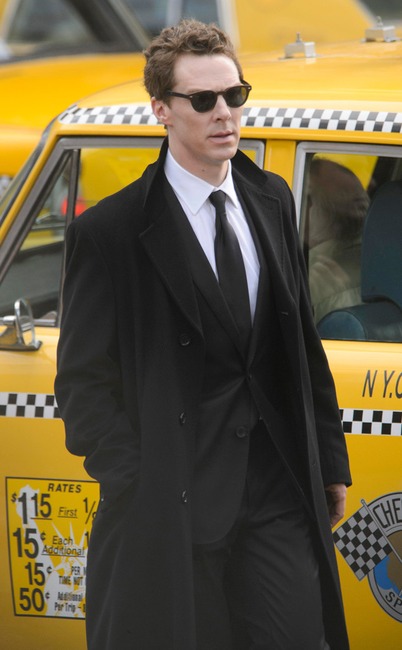 John Linton/PA Images/INSTARimages.com
Benedict Cumberbatch

Why He's Not: Because the Sherlock star believes he'd be "a disaster" on any platform.
"I can't get involved in social media because as they know, it'd be a disaster. I can't tweet to save my life," he told People. "I'd go over my character limits and never make any sense. It would just consume me and I find that whole thing ultimately very toxic. I'd much rather spend my energy doing what brought me to their attention in the first place, which is my work."
Will He Ever Crack: He joined the MCU and managed to avoid joining any social media platform to promote Doctor Strange or the Avengers films, so don't expect one of the Internet's OG boyfriends to log on.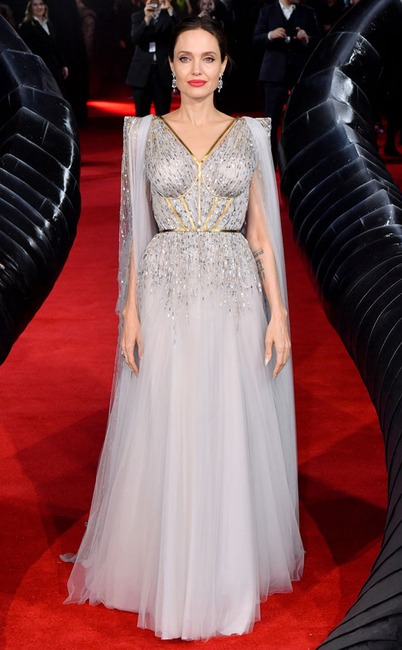 Anthony Harvey/Shutterstock
Angelina Jolie

Why She's Not: The Maleficent star nor her children are on any form of social media, with Angelina once telling BBC Radio, "I'm not on Facebook and none of my children are on Facebook. Nobody's even asked to be. We're the last family that hasn't gone on Facebook."
While she talks to her eight kids about social media, she explained, "My children have seen things about themselves even form what's considered serious news people that are inaccurate."
Will She Ever Crack: A year ago, we would've said hell-to-the-no. But then Angelina joined the Marvel Cinematic Universe, something we never envisioned the private star doing. So an Instagram account, mostly dedicated to promo (a la Jake Gyllenhaal for the Spider-Man press tour) and possibly highlighting her charity work, seems highly possible.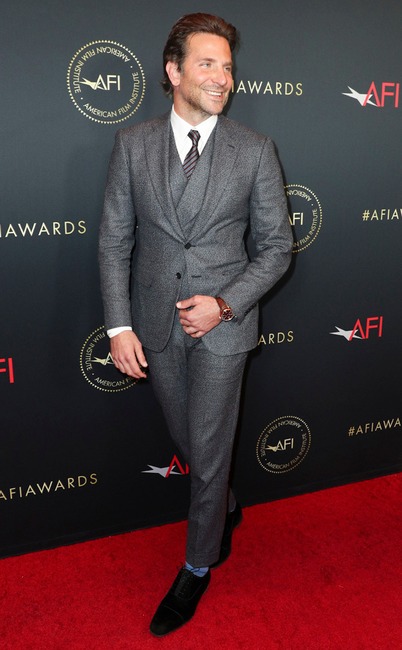 John Salangsang/Variety/REX/Shutterstock
Bradley Cooper

Why He's Not: For the actor and director, he wants to work to speak for itself.
"For me, maybe I'm old fashioned, if I know so much about you and you're playing a character in a movie then that's a lot of work I'm gonna have to do to forget who you are so that I can believe the character and therefore enjoy the movie," he told OK! TV in 2011.
Will He Ever Crack: Listen, if he resisted the temptation to join while on the awards campaign for A Star is Born, his willpower is a true feat. He's far from the explore page now…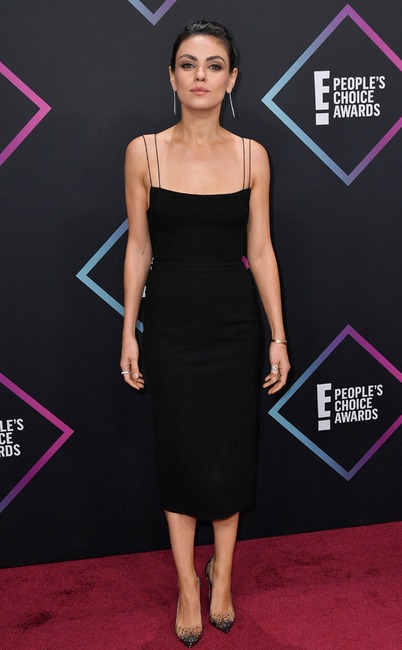 Rob Latour/Shutterstock
Mila Kunis

Why She's Not: After claiming she was "late to [the social media] train, the Bad Moms star eventually learned about the uglier side of the Internet through her tech-savvy husband Ashton Kutcher, who was an early user of most of the popular social media platforms.
"He used to be incredibly forward-thinking with social media, when the intent was to connect to people," she told Cosmopolitan. "But it took an ugly turn and became all about who can be the loudest, who can be the angriest and the most negative. Then it's just not a fun game to play.
Will She Ever Crack: Mila seems content to let Ashton handle any and all social media platforms for the family, though the couple has explained their decision not to share any photos of their two children.
"We don't share any photos of our kids publicly because we actually feel like being public is a personal choice," Ashton said in 2017. "My wife and I have chosen a career where we're in the public light, but my kids have not."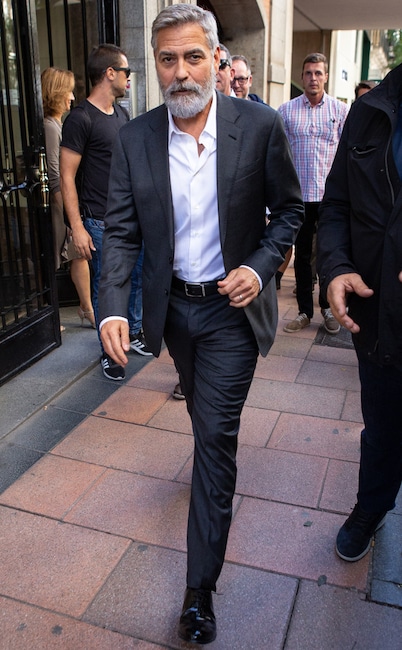 Paolo Blocco/GC Images
George Clooney

Why He's Not: He doesn't seem to trust himself with the power of the platform, telling Variety, "God forbid, you take a sleeping pill and wake up and the sentences don't even make sense. What a horrible idea… I could easily say something stupid, and I also don't think you need to be that available."
Will He Ever Crack: Hm…this is a tough one. Our first impulse is to say maybe, but he seems more than capable of being charming and personable as any beloved celebrity on their feed in every interview or appearance he makes. With Clooney, less is more always seems to work.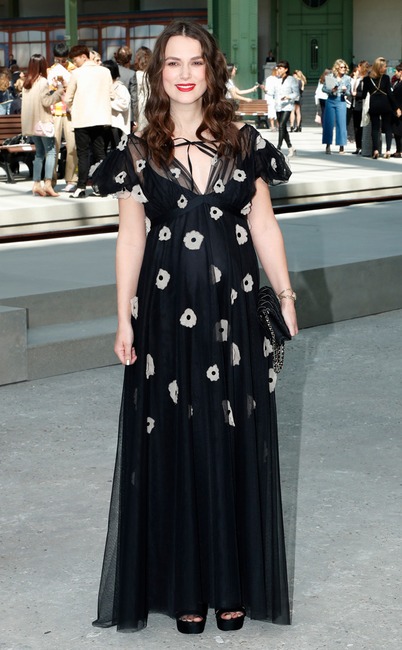 Bertrand Rindoff Petroff/Getty Images
Keira Knightley

Why She's Not: She was on it…for less than day.
"I had an (Twitter) account for about five seconds," she revealed to The Observer. "I watched it accumulate, like, 100 followers in three seconds and I got so freaked out that I turned it off straight away…and then Facebook. I was on for a day 10 years ago, and never posted anything on it, but it still emails me all the time as if I am a member or whatever."
Will She Ever Crack: Given how fiercely private she is, it doesn't seem likely the mom-of-two will be giving social media another shot, adding she would be an "embarrassment" on Instagram because she's "rubbish" at taking photos.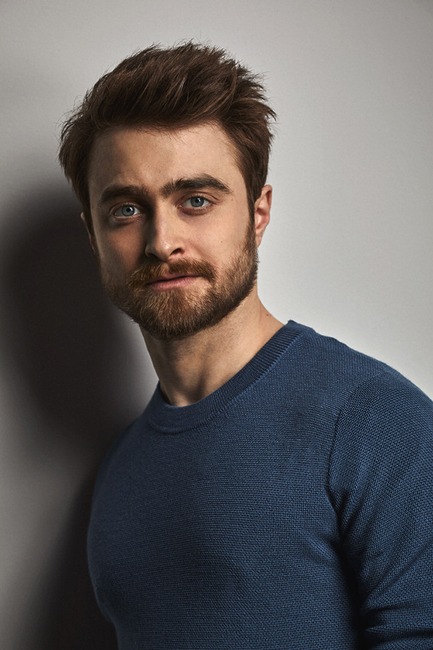 Netflix
Daniel Radcliffe

Why He's Not: The Boy Who Lived…Will Not Tweet or Post.
"I think Twitter is great for certain things and certain people, there are people I really enjoy reading on Twitter," Radcliffe told the New York Times. "But I don't know why anyone in my position would ever be on it."
And yes, he's been asked to join, "whenever I do a junket, somebody's like 'Can you get social media for us?' And I'm just like 'I don't…" the 30-year-old admitted on Marc Maron's podcast.
Will He Ever Crack: Listen, the Harry Potter star only set up an e-mail address in his mid-twenties because he wanted to join a fantasy football league, do you really think he's signing up for Instagram anytime soon?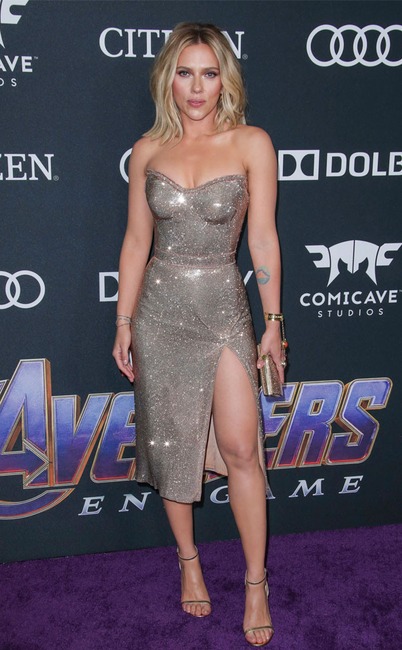 Matt Baron/Shutterstock
Scarlett Johansson

Why She's Not: ScarJo, take it away: "I can't think of anything I'd rather do less than have to continuously share details of my everyday life. I'd rather that people had less access to my personal life." That's what the star told Interview in 2011 and she hasn't wavered since.
Will She Ever Crack: Given her long history with the Marvel Universe (and the only social media-holdout among the OG Avengers), it doesn't seem likely The Marriage Story star's opinion will change.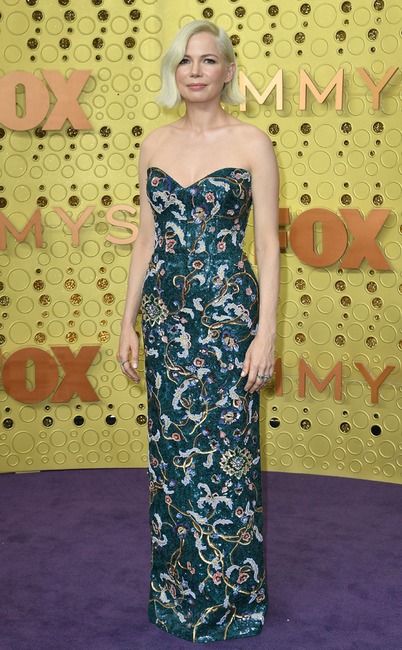 Rob Latour/Shutterstock
Michelle Williams

Why She's Not: In an interview with Elle UK, the Oscar nominee admitted she hasn't quite figured out how to be on social media "as a source for my own good."
"I haven't figured out how to use it to find something inspiring or beautiful…I'm just not a tech-y person," the private star continued. "It's a little ridiculous to be so unknowledgeable about the thing that has sort of taken over the world. I guess I don't relate to it, which probably makes me irrelevant."
Will She Ever Crack: Eh, she seems totally OK with just making the occasional fun guest appearance on BFF Busy Philipps' account.
Don't miss E! News every weeknight at 7, only on E!